Providing You With Lifting, Rigging, Transport, and Industrial Supplies
At Hyperlift Industrial, we make sure to provide clients with top-notch customer service. Everyone who walks through our doors is met with our friendly and accommodating team. We encourage visitations as it helps us understand how best to serve you.
Our main focus is on supplying high-quality specialized equipment for lifting, rigging, materials handling, and industrial supplies.
We source our inventory from various local and international suppliers. To meet the demands of the industry, we carefully select only high-quality products. Besides industrial supplies lifting equipment, we stock items that meet Australian regulations and standards where applicable.
Our company believes in the merchandise that we have for sale. However, if needed, we will use our knowledge and technical support for your peace of mind.
Comprehensive Lifting Solution
Our operation is conveniently located in Campbellfield VIC, operating from premises incorporating modern office/warehouse facilities. Hyperlift Industrial premises also offer a customer counter sale and comprehensive showroom facility. We have a wide range of quality lifting, rigging, materials handling, height safety, and industrial supplies equipment to service all sectors of the industry.
Also, our quality inspection system guarantees that our equipment has met the most stringent of standards. We believe in these products and provide technical support through phone or email.
Click To Browse Our Product Selection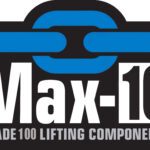 If you require a product that is not listed above, do not hesitate to contact us. If we can't assist you, we will try our best to point you in the right direction.
Hyperlift Industrial Pty Ltd